Discover more from Wildfell Book Club
Your weekly fix of content from the team at Wildfell Zine.
Edition two: masked observations
Week Two of Wildfell Book Club
Hello! Welcome back to Wildfell Book Club. I hope you are all keeping safe. We have an exciting array of content in store this week from Chinese and Japanese theatre to poems about isolation and an exclusive interview with a member of our team. We hope you have had a good week and enjoy reading.
---
A note from the editor:
When Rishi Sunak strode onto the stage at the Globe Theatre, flanked by the culture secretary Oliver Dowden, arts institutions across Britain took a collective sigh of relief. Unveiling a £1.57 billion bailout for the UK creative sector, Dowden and Sunak posed themselves as saviours of the British arts. As a result, this week I have been thinking a lot about what a socially-distanced theatre or gallery excursion might look like. In my selfish opinion, a one-way system around a distinctly quieter gallery or enforced gaps between you and the thunderous breathing of the stranger unfortunately placed next to you at the theatre might improve cultural experiences. I look forward to returning to galleries, theatres and book shops after a 6-month absence but am apprehensive of the new lens I will be forced to look through. Could I sit through three hours of Hamlet's agonising decision-making while wearing a mask? We'll have to see.
Megan - EiC of Wildfell
---
Article of the Week:
Speaking of theatres, my final trip in the pre-lockdown era was to see two classic Chinese texts performed with a modern Scottish slant. The performance was part of the Royal Shakespeare Company's Chinese Classics Translation Project.
In this article, Jelena Sofronijevic explores the limits of gender liminality in one of the plays reimagined as part of the project, The Male Queen, alongside Yukio Mishima's short story 'Onnagata'. You can read her fascinating piece here.
---
Creative Writing of the Week:
In this haiku, Rianna Andrews - our resident poet - explores a theme we have all been conscious of over the past few months: Isolation. You can read her poem here.
---
Book Recommendation:
In keeping with our arts and culture theme, this week's book recommendation is The Doll Factory by Elizabeth Macneal. Set in the 19th century at the peak of the Pre-Raphaelite Brotherhood's celebrity, the novel follows Iris, a gifted artist, as she weaves her way through London. The novel is centred around the Royal Academy's Summer Exhibition, something which sadly was on pause this year. Macneal's tale is a comment upon the treatment of the female form in the works of the Pre-Raphaelite Brotherhood and features a host of famous faces not least Dante Gabriel Rossetti and Lizzie Siddall.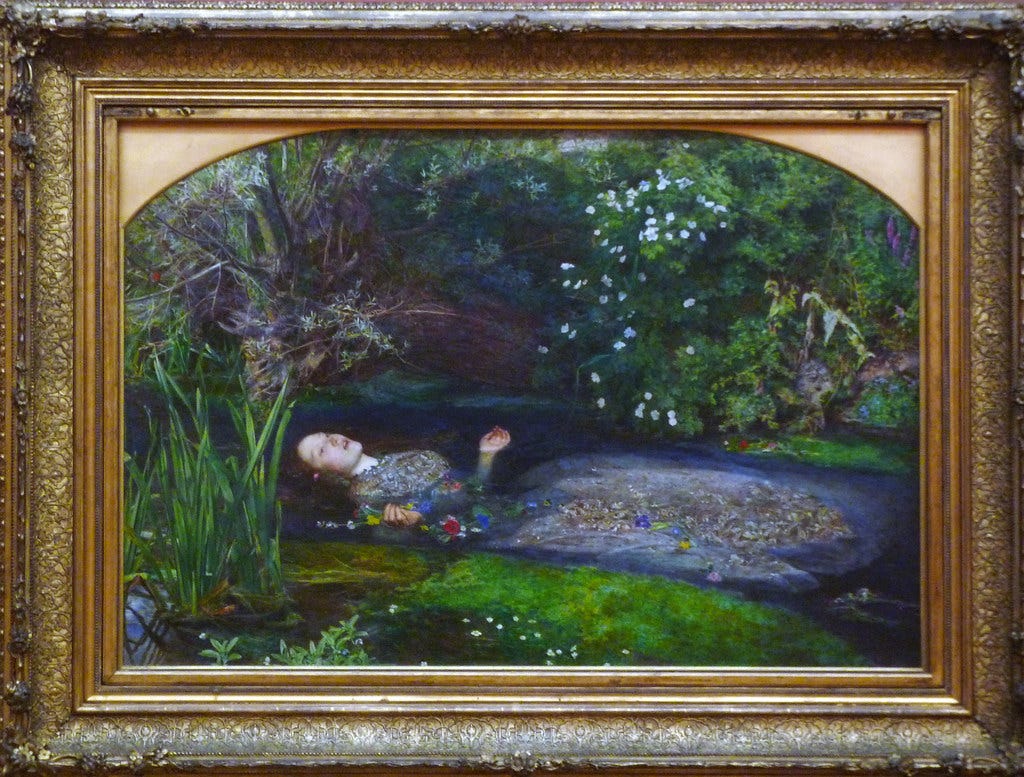 Lizzie Siddal in Ophelia by John Everett Millais. Image: profuzker via creative commons
---
Knowledge corner:
BBC Radio Three's 'Arts and Ideas Podcast' discussed The Tenant of Wildfell Hall, (the book from which Wildfell takes its name) back in January. Listen to the discussion here. Thank you to Jelena, the author of our article of the week, for this recommendation.

My own personal perception of the Lake District's resident bard, William Wordsworth, was radically altered after reading this piece in the London Review of Books about the poet's own political radicalism. Read it here.

Not quite a literary recommendation but Andrew Marr's 'History of Modern Britain' is a captivating watch. From Clement Atlee to Margaret Thatcher, Marr's documentary is a comprehensive overview of how - politically - we have got to where we are. Find it on BBC iPlayer here.
---
Interview of the Week:
This week's interview is with Manvir Dobb. Manvir is an illustrator at Wildfell and co-hosts Audacious Aunties, a wonderful podcast which discusses art from across the globe. You can listen to all episodes of Audacious Aunties here.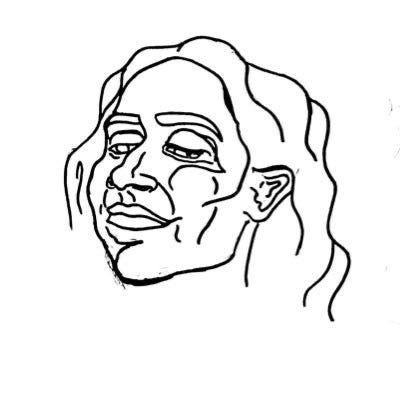 Illustration: Manvir Dobb
Who is your favourite author and why?
Isabel Allende, without a doubt. Not only has she lived a fascinating life (as the niece of Salvador Allende, she witnessed the impact of Pinochet's dictatorship from a unique perspective) which she is unafraid to write about, her words also flow incredibly beautifully. Whatever she describes, she always gives it a romantic spin.
What are you currently reading?
The Seven Husbands of Evelyn Hugo by Taylor Jenkin Reid
Would you recommend it so far?
Yes, I went into it for a fictional breather from the heavy stuff I'd been reading recently, and it has been a welcome retreat for the mind; all while still keeping queer and race struggles under the seeming glamour of 1960s Hollywood at the forefront of the plot.
What genre of book do you keep returning to?
Gothic fiction. It's weird, I wasn't a twilight person, but I now find myself going through both a vampire and Robert Pattinson phase. I was hooked on the television series 'What we do in the shadows', and my next book on the agenda is 'The Fall of the House of Usher' after reading a review of it on Wildfell.
If you were stranded on a desert island, which book would you hope to have packed?
Mahabharata. What better time and place to have that long-awaited spiritual awakening.
---
Thank you for tuning in, please do subscribe if you haven't already. See you next week!